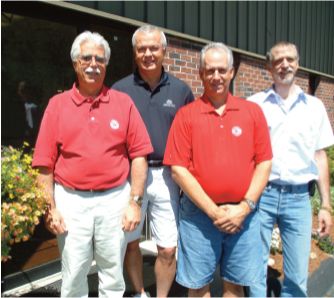 (L to R) Tony, Fran, Joe, and Dave Penny
In 1981, four brothers purchased a small print shop by the name of GIG Printing located on Shrewsbury Street in Worcester, MA, thus beginning their pursuit in the printing business.
In 1985 they purchased Jefferson Village Offset on Main Street in Jefferson, MA and assumed that name and location. Business continued to grow.
By 1989, Tony, Fran, Joe, and Dave Penny decided it was time to build their own shop in Auburn, MA and operate under their own name: American Printing & Envelope Company.
Today, American Printing continues to grow by meeting the new challenges of today's ever-changing economy. The staff includes the utmost professionals of the industry, many of which are 20+ year veterans of the company.
Printing is not only what this company does, but is the way it contributes and has become a solid entity of the central Massachusetts community and beyond.